#1 In Residential Roof Repair In Asheville, NC
Call us for a free estimate
Add a header to begin generating the table of contents
Residential Roof Repair Being Done On A Shingle And Metal Roof
Not matter what type of roof you have on your home, we have you covered!
We Also Do Commercial Roof Repairs

We offer the same great commercial roof repair services to our customers as well.  Not only can we fix your roof leaks at home, but fix them in your place of business as well.
Click Here for more information about the Commercial Roof Repair Services.
Owens Corning Certified Roofing Contractor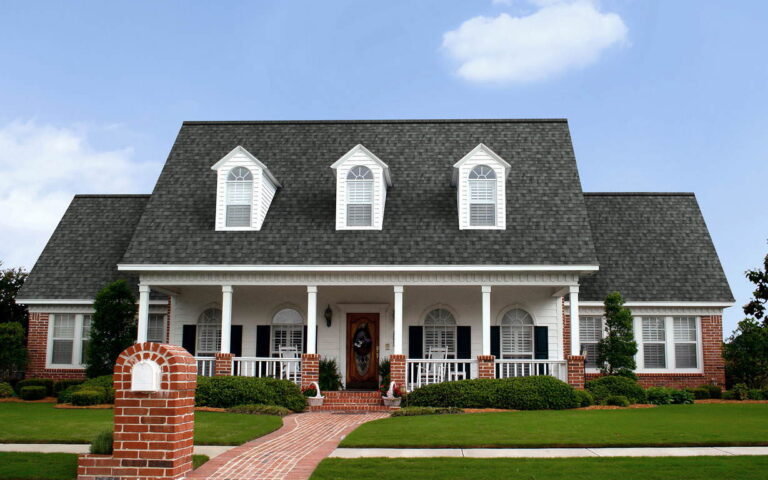 We are also an Owens Corning Pink Certified Roofing Contractor which brings great pricing and quality to roofing your roofing options.
Owen Corning is now providing what we feel are some of the best quality and value shingles and roofing options for you home in the industry bar none.
They have a wonderful variety of of types and colors to fit exactly right for the look you want on your home. 
We have put together our very own Shingle Selection Viewer which allows you to see and get a feel for what a variety of types and colors could look on your house.
You can easily see what colors look like on our model home in just a few minutes!   Why not get a roof that you that not only protects your home for years to come but looks great too? 
If your home is in need of roof a repair, we are the #1 expert in Residential Roof Repair in the Asheville area and you are at the right place! With over a decade of quality roof repairs, Litespeed will fix that leak fast and right the first time! Because we know how important your home is to you.
Call us at (828) 505-6061 for your free estimate to fix your roof leak today.
Stop Roof Leaks In Your Home Fast!
We can stop your leaky roof in its tracks before it causes damage to your home. Because as you know, a simple roof leak can lead to thousands of dollars in repairs if not stopped right away.
You can end up with repairing rotten wood, drywall, and even end up having to get rid of an unhealthy mold situation which can snowball into costing tens of thousands of dollars if let go too long.
So at the first sign of a leak, call or text us at: (828) 505-6061 right away.
We Can Often Help You Get Insurance To Pay For All Or Part Of Your New Roof!
Did you know that many times your Insurance Company will pay for part or even all of the cost of repair? 
They only do this if it documented and submitted correctly to them. But, if this is not down properly by experienced pros, you could end up not getting a cent back and you could end up paying for it all yourself. 
We have over a decade of successfully working with and developing relationships with nearly every Insurance Company in the area. They know we dot all of the i's and cross all of out t's when submitting a claim. They also know that we always do professional work and will save them money in the long run down the line.  
Because when we repair the leak the roof on your home, we make sure it stays repaired. This way they will not be paying out more money later on which is why Insurance Companies like working with us. 
Finance Your New Roof Starting As Low As $69 Per Month!
Did you know that you may not need putting off that new roof you have been meaning get even one more day?   
As long as you qualify, we offer financing for roof replacement starting as low as $69 per month which makes it easily affordable to fix your roof once and for all and be worry free for decades to come. 
This is also a great way to help sell your home fast if you are thinking about putting it on the market. Roofs are practically the #1 concern for home buyers these days. A new roof can help sell your home fast compared to the same type of home that will need a new roof.
With our easy financing, you can get your roof fixed fast without worrying about draining your savings. 
If you are getting ready to sell your house, a new roof now can not only give you an edge selling your home fast, but it can help get top dollar out of it as well.  
A new roof is a big selling point for people looking to purchase their next home.  
We Are A Licensed, Bonded, And Insured Roofing Contractor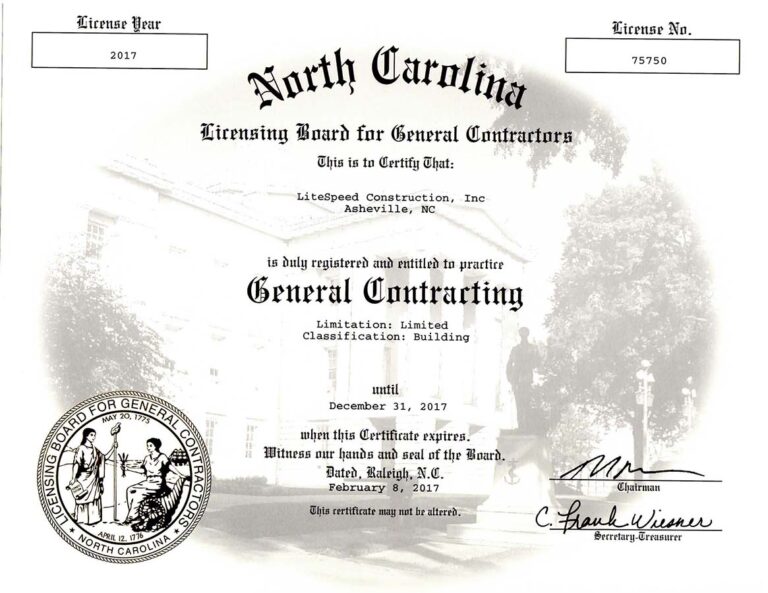 Before you get an estimate on your roof, make sure the company that is coming out to give you an estimate is licensed by the State of North Carolina, and Bonded, to make sure the job gets done right.
You want them insured to make sure you are covered from liability while they are on the job.
Because all you need is for a fly-by-night roofing company to come out and not only mess up your repairs, but if they get hurt while working on your home, you could be liable for the medical bills and they could literally sue you out of your house and home. 
Because if you don't, those few hundred dollars you think you are saving by non-pro contractor could cost you tens of thousands
See What Some Of Our Customers Are Saying
Kirby is the best! I've had a leak on a flat roof that two other roofers couldn't fix (including one who replaced the entire roof, only to have it continue leaking), but Kirby was tenacious and just kept coming back and working on it until he found the tiny unsealed place that was letting water in. He hardly charged me anything for all his trouble, too. I highly recommend Kirby and Litespeed Construction!
Litespeed was a delightful contractor to work with, working around our schedule and at a great price. Work was done fast and efficiently, and we were consulted about issues encountered during the process. Definitely would recommend for siding work.
Kirby and his crew went above and beyond for me. Everything was finished on time and without a hiccup. I'll recommend him for any job you have.
Contact Litespeed Construction
Send us a Message
We Offer Free Estimates & Quick Roof Inspections. Get Yours Today!